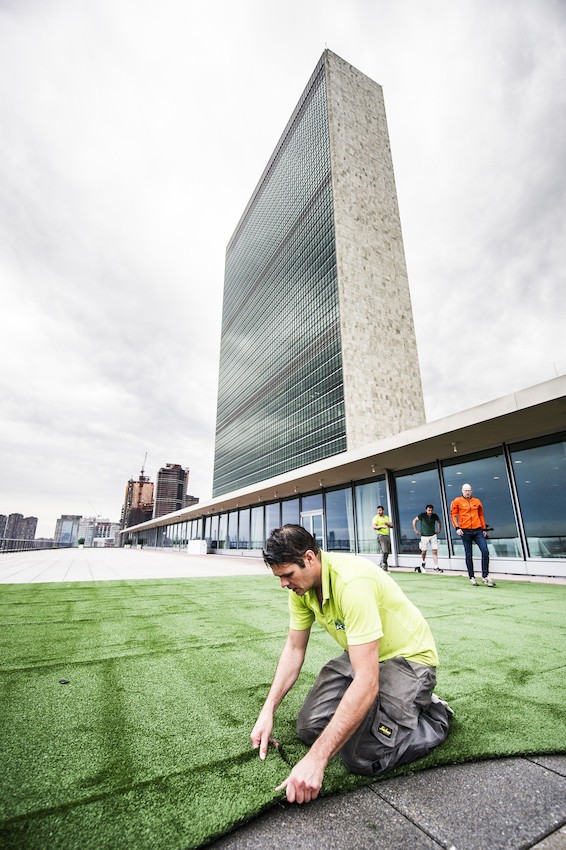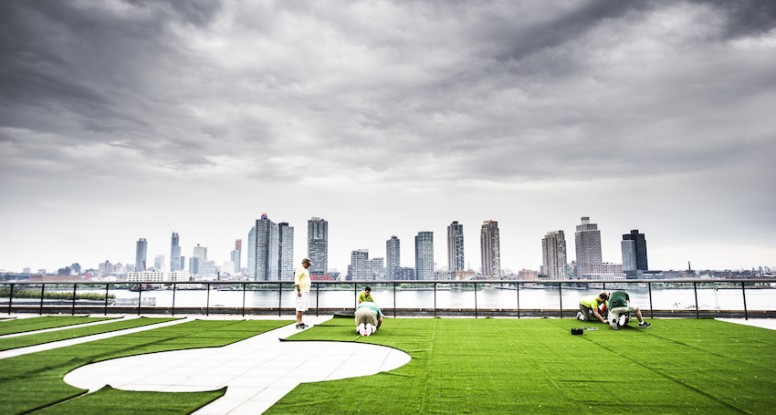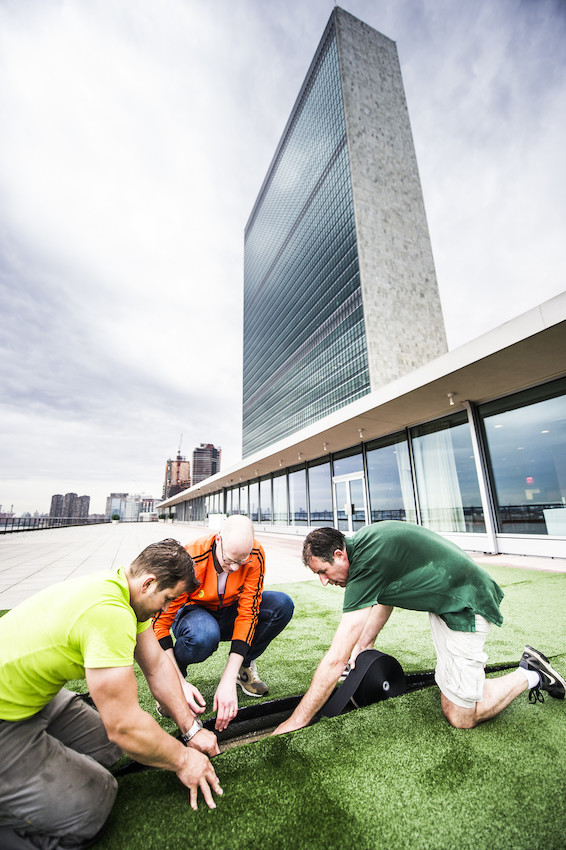 Cruyff court installed at the UN head office in New York
TenCate Grass has installed a temporary Cruyff Court football pitch on the balcony of the UN head office in New York. The pitch will be used for a soccer tournament with all the UN ambassadors hosted by The Netherlands, the Cruyff Foundation and the KNVB WorldCoaches in memory of Dutch soccer legend Johan Cruyff.
Together with former Dutch soccer legends the UN ambassadors will play a tournament on Thursday June 16th on the temporarily installed Cruyff Court. Even Dutch Minister Bert Koenders will be there and will participate in the soccer tournament.
"Sport, and especially football, brings people and communities together by emphasizing similarities and building bridges between different views, cultures and people. Football opens doors and makes things negotiable," according to Minister Bert Koenders.  The aim of the event is to raise awareness for the important role of sport in promoting peace, development, health and education.  "On this day the unifying power of football symbolizes that the Netherlands is a partner for peace and development," said Mr Koenders. The Cruyff Foundation and the KNVB WorldCoaches are joining forces to provide children from all over the world with opportunities to exercise. "That fits perfectly with the commitment of the UN to make sport part of programs for development and peace."
TenCate Grass has been a longstanding partner of the Cruyff Foundation and produces the artificial grass fibers for the Cruyff Courts. There are now more than 200 courts worldwide constructed and this number will continue to rise in the coming months. Sport connects people and the Cruyff Foundation is aimed at inspiring young people so they can exercise together and develop themselves.