Sports Turf systems by GreenFields
Synthetic turf provides a playing surface that is geared toward durability and performance. The governing bodies of major professional sports like FIFA (the International Federation of Association Football), the IRB (International Rugby Board), and the FIH (the International Hockey Federation) all use and endorse synthetic turf as the playing surface of choice for professional matches.
GreenFields is pleased to offer a versatile line of sports turf products that provides solutions for many major sports organizations that would otherwise be using natural grass. There are many benefits to using GreenFields artificial turf. It offers the benefits of superior safety and performance and also  meets certain requirements that would be impossible to achieve through use of natural grass in terms of consistency uniform levels in playing field conditions.
Real Innovations
that are changing the game
For years, our approach to designing and building the world's best synthetic turf systems has been inspired primarily by one very important thing: nature. Every one of our products is designed to have the look and feel of a natural playing surface so players and fans alike are able to have the best experience possible using them.
Maximized playing time
The key benefit that synthetic turf offers is a dramatic increase in playing time without risk of damage to the field. Sports pitches made of artificial turf are able to withstand as much as 3,000 grueling hours of play time every year. That is quite the departure from natural grass!  Synthetic turf can also be utilized in different weather and climate conditions throughout the year, including a variety of sporting events that present different requirements for performance. GreenFields artificial turf is designed to meet all of those unique standards.
Long-term system Performance
Our synthetic sports turf systems are developed through a process of intense research that encompasses every aspect of the final product. Each component is subjected to repeated testing within our own testing house facilities. There, we strive to create long term standards of behavior that most closely mimic the performance of natural grass in terms of roll, bounce, damping and energy restitution.
GreenFields is proud to also offer comprehensive maintenance solutions that guarantee your synthetic sports turf system stays in prime condition for many years to come.
 Cost effectiveness
Artificial turf does require some routine and minor maintenance, including cleaning and brushing, but the maintenance on a synthetic surface is insignificant in comparison to natural grass. Artificial turf does not not require fertilizing, irrigating, mowing, or chemical treatment. It also does not require a significant amount of water – as much as a million gallons fewer per year – making it a clearly eco-friendly and cost-saving advantage over natural grass.
GreenFields Turf Products
Select one for more information: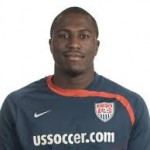 Jozy Altidore
Soccer Player US National team
I played in the Eredivisie with reigning KNVB Dutch Cup champion AZ Alkmaar from 2011 to 2013 and experienced the GreenFields MX field at Heracles Almelo FC and PEC Zwolle FC. It was truly unbelievable, by far one of the best turf surfaces I have ever played on. The game quality is even better than I expected!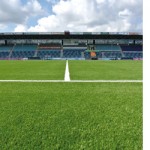 Peter Bijvelds
Director / FC Den Bosch
The decison to choose GreenFields MX was made after intense research with quality as the key criteria. We went for the highest achievable. A artificial turf product that would approach natural grass turf in gameplay and appearance in every aspect. Partly inspired by the more than positive experiences of other football clubs, both in professional football and amateur levels, the choice was made for Greenfields MX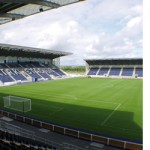 David R White
General Manager Falkirk Football Club
This surface is fantastic, it is remarkably better than any artificial surface he had ever seen and played on in the UK. All the feedback from players and coaches has been exceedingly positive.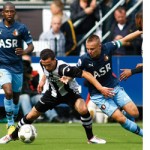 Remko Pasveer
/ Captain Heracles
The new turf is perfect for football that we want to play. Heracles Almelo plays fast combination football and that is no problem on this surface.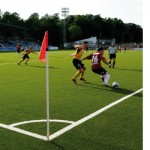 Gerrit de Koe
Teammanager / Accommodations Amsterdam
In 2011, the district built a Greenfields MX at the ambitious club Zeeburgia from Amsterdam, known for its youth education. As the Municipality of Amsterdam we were curious how an innovation as a woven field would hold up at a club where more than 1500 hours per year is played. After several years, the field is still in excellent condition. The club, where a number of former internationals weekly kick a ball, is very satisfied.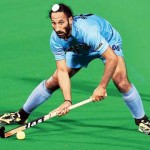 Sardar Singh
Captain, India men's national hockey team
We are really enjoying the GreenFields TX turf, it is smooth and fast and the main thing is that the field is not slippery. It is good for fast hockey.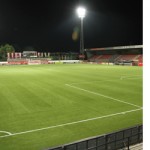 Mario Captein
General Manager Helmond Sport
We are proud to have GreenFields MX installed. The best choice there is. To be able to always train and play on this wonderfull field is a big advantage. The pitch will enable us to play our favorite game of football.

Ken Walsh
Director Mini Fenway Park
"We based our decision on the proven experience and reputation of the NET-Eastern group. The product samples were far superior than the competing products. The extrusion of the fiber in the US to the quality control over the tufting and coating was very impressive. The constant discussion of innovation and always trying to make the product better was a significant part of our decision"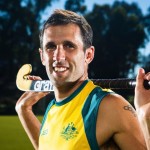 Mark Knowles
Captain, Australia men's national hockey team
I really like the GreenFields TX field, it plays really well. The ball rolls nice and smooth, so far the boys are really enjoying it. My first impression of the field was: 'Perfect!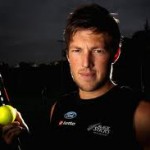 Simon Child
Player, New Zealand men's national hockey team
GreenFields TX is a great playing field, the turf plays very well, it's nice and flat.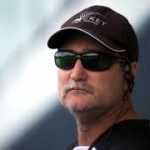 Mark Hager
Head Coach, New Zealand men's national hockey team
We think the GreenFields TX field is very good, it's nice and flat and has a good even ball bounce. We find the field is fast and we like to play quick hockey as well so I think you will see good hockey during the World Cup.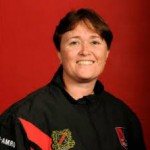 Alyson Annan
Head Coach, Netherlands women's U-21 national hockey team
The new GreenFields TX field at the Wagener Stadion (national hockey stadium) is absolutely excellent! It is a good, taut, fast field; the ball bounces well and rolls evenly in all directions, making for a fast game.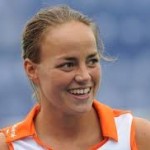 Maartje Paumen
Captain, Dutch women's national hockey team
A fantastic field for my corner, GreenFields TX makes it easy to keep the ball with you and give it lots of speed.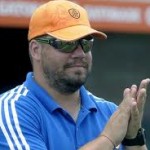 Max Caldas
Head coach, Netherlands women's national hockey team
GreenFields TX so far turns out to be a perfect surface that works really well for our fast combination play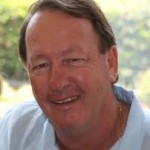 Terry Walsh
Head coach, India men's national national hockey team
On this surface, if you play the ball technically efficiently, the ball movement is excellent. If the technical efficiency is poor the surface is somewhat unforgiving. When watered well the GreenFields surface is very playable and in the view of the players, allows good control and speed. These elements are the most crucial.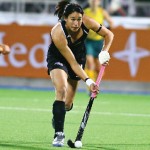 Kayla Whitelock
Captain, New Zealand women's national hockey team
The GreenFields TX field is awesome, it's smooth and fast. It just suits our style of playing and to come to a stadium with a pitch like this is just fantastic!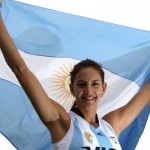 Luciana Aymar
Captain, Argentina women's national hockey team
This is my last World Cup and I have to say that the stadium and the pitch are amazing. The second pitch in the GreenFields stadium is a nice field as well. It's different from most fields in Argentina. The field is very fast so we love to play here, it's a very nice field.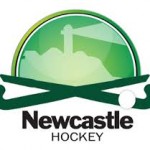 Ros Morante
Manager, Newcastle International Hockey Centre New South Wales, Australia
Newcastle International Hockey Centre is very pleased with the Greenfields TX product. We have three artificial surfaces and have at all times sourced the best product to suit our centre since its opening in 1989. The players have indicated the surface runs true, sure footing with very little under foot friction, and excellent for all levels of skill.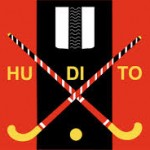 Victor Brouwer
Chairman of Hudito
The players reported that this GreenFields TX synthetic turf was fast and enjoyable to play on. This type of synthetic turf makes it easier for players to get their hockey stick under the ball, which results in a lot more action around the ball. This does require a little more technique, but for many players that's just another welcome challenge.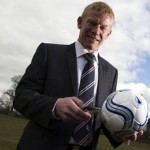 Gary Holt
Trainer Coach Falkirk Football Club
GreenFields MX is fantastic, it is remarkably better than an artificial surface that I've ever seen and played in England. All feedback from players and coaches is extremely positive.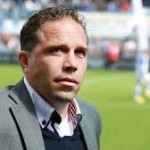 Art Langeler
Hoofd Jeugdopleiding PSV
This amazing product allows you to play four matches on Saturday, train every day under the same conditions and with many teams. Besides these benefits Greenfields MX has the appearance of a great professional field! Enough reasons for us to choose GreenFields turf! Football is based on old values but with modern and innovative approach. This field is a good exponent of that thought!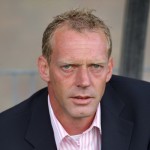 Peter van Vossen
Almere City FC
The Greenfields MX artificial grass pitch at Heracles Almelo (FC) is the best artificial grass pitch in the whole of the Netherlands, at this time!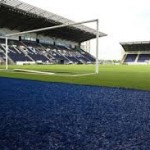 Bill Gillespie
PSD Scotland
The benefit of the woven product is the ability of the carpet pile to stand upright allowing the players to get their boot under the ball and the durability of the product due to the strength of the carpet – it is almost impossible to withdraw yarn from the pile. There are a combination of yarns used is carpet making it a much more comfortable surface for the players.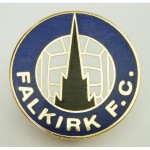 Ronnie Bateman
Director Falkirk FC
Our new pitch has been the subject of great praise from all who have played and seen it. Players, referees and spectators. Visiting clubs say it is a much better field than what they have seen elsewhere. Praise indeed!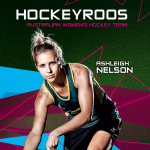 Ashleigh Nelson
Australia women's national field hockey team
The GreenField TX World Cup Hockeypitch is one of the best ever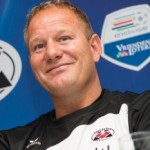 Jan de Jonge
Trainer Heracles Almelo - Dutch Premier League
We are very pleased with this high-quality artificial turf field. We can now train in our own stadium. Players can get their foot under the ball easily which enables them to kick perfectly. The ball speed and thus the game speed are much more consistent. The result is optimal ball and playing performance. "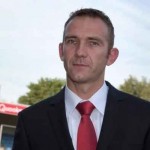 Ferry de Haan
Director Dutch Premier League club Excelsior
Excelsior has been playing on artificial turf since 2010, but has now opted for new turf. Excelsior was promoted to the Premier League last season and as we are a club that wants to develop talent we wanted to have the best turf available.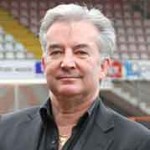 Wim Biesterveld
General Manager FC Volendam (Dutch Premier League)
With the new GreenFields ® MX field we are assured of the best possible conditions to play Soccer, throughout the year. That is good for the development of players, individually and in teams, and therefore good for the development and appearance of the club.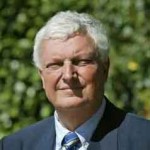 Rob Westerhof
Chairman Sparta Rotterdam
We want to tap new sources of income. With artificial turf we can use the Sparta Stadium far more intensively, and not just for soccer. This decision has been prompted by long-term thinking. It is also why the choice fell on the best artificial turf system currently available, GreenFields® MX with the TenCate Trimension™ fiber. We are a fantastic club, with a rich history and a unique stadium. We want to exude that feeling, that pride, from every Sparta pore again, including the young. Our artificial turf field is an investment in that future."
John Trask
Head men's soccer coach / University of Wisconsin
"We played one of our scheduled Spring games on the new turf at Rockford and I must say GreenFields has got it right with this new woven technology. There is a real noticeable improvement. Not only is it extremely natural looking but the ball roll and ball bounce play as close to natural grass as any artificial field I've seen. "
The Sparta Dome is now home to soccer, softball, baseball, football, lacrosse, field hockey, frisbee football and more. All of our customers are blown away with the turf and they are thrilled that we chose to work with Greenfields due to the playing surface they now get to enjoy. The rental groups that we work with and our Sparta Program participants recognize the true advantage they have by playing & practicing here with us due to the Dome having the best turf surface in our area. Throughout the entire process, from bids to project completion and especially service after the sale & installation, Greenfields has demonstrated the highest level of professionalism and sincere interest in our satisfaction as their customer. If you are in the market and looking for synthetic turf for your facility or stadium, we would highly recommend Greenfields.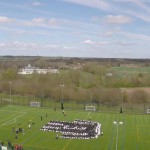 Caroline Pryer
Headteacher
GreenFields have provided us with an amazing pitch which is new, up-to-date and which the teachers have dreamt about for over 15 years. The entire GreenFields team from sales, administration to project management and site staff have been exemplary and the build experience made the long bidding and fundraising process a distant memory.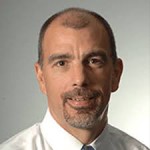 We spent considerable time evaluating the product lines and brand fit of a number of synthetic turf manufacturers, and we concluded that GreenFields was an outstanding fit, from innovation to performance to sustainability, their product lines stood out.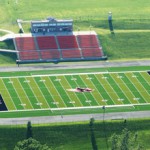 David Gilliam
Athletic Director / Plainview High School
I can't wait to see the finished product. It will be completely different. I would say it will be one of the best stadiums in the area, maybe in at least 3A. We're excited about it.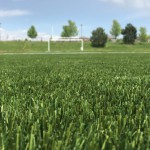 Rhonda Jo Ackerman-Alford
Project Manager / Broomfield County's Capital Improvement
Broomfield set the bar high and we were fortunate to hit it with the MX system. There was no obvious competition that could match the specifications of GreenFields® MX.